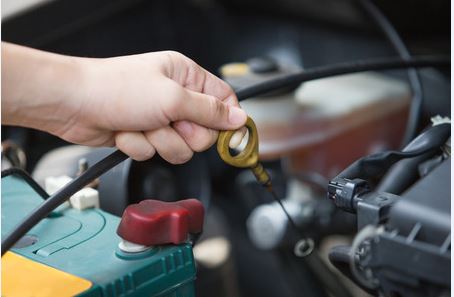 Could your body function without blood? Nope. Could your vehicle function without oil? Nope.
Traditionally, vehicles needed their oil changed every 3,000 miles. Nowadays, some still do, while others can go 6,000 or even 10,000 miles, depending on how they're made. Consult your vehicle's manual to find out how often the oil should be changed. Then, actually have it changed as per instructions, rather than ignoring the guidelines.
What happens when you skip oil changes?
Oil's function is to keep your car or truck running smoothly. It does this by acting as a lubricant for your engine. Normally an engine gets very hot while running– oil's job is to carry heat away from the engine. Meanwhile, like blood for a person's body, oil circulates within the vehicle's systems, lubricating engine components so they can work well and not get overheated. Why have oil changes then? Over time, oil gets dirty. Engine parts and components can have dirt or debris break off and end up in the oil stream. When this happens, the flow isn't so good. Just like you wouldn't want clogged arteries, you wouldn't want sluggish oil. Dirty old oil isn't as effective as the brand new clean stuff.
If you avoid having the oil changed and time goes on, past the "due date," then you're likely to have an overheated engine. Not only will the engine not run efficiently, but it could also cause components to become warped, worn out, and no longer functional. At worst, the whole engine will no longer function, and you'll be forced to replace it, which costs a lot of money.
When you don't maintain your vehicle's oil changes as needed you're likely to get worse gas mileage, decreases in power output, and, worst of all, engine failure.
In the Palmdale, California region you can take your vehicle to AV Bumper to Bumper, the family-run auto repair and machine shop. At AV, oil changes are affordable and efficient. Open Monday through Saturday, you can call to arrange for your vehicle's oil change: 661-949-1999. Or stop by the shop at 44559 N. Division St. in Lancaster, CA.