Do you have a custom vehicle that you have spent years working on to get it exactly the way you want it? Then you might be a little bit apprehensive about handing the keys to it over to an auto repair shop, and rightfully so! If you hand those keys over to the wrong shop, you could end up getting your vehicle back in worse condition, and all of the time, effort and money that you've invested into it could go to waste. If you're in need of specially made parts or equipment for your custom ride, AV Bumper to Bumper can help with custom fabrication services to get your custom vehicle back out on the road.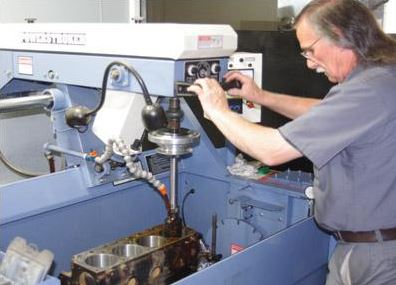 While we offer a wide range of auto repair services for anyone with a vehicle, we take pride in our ability to do work on custom cars and trucks that require uniquely made parts. Our machining services allow us to create the custom parts that your vehicle needs. In the past, we have worked on hot rods, race cars and monster trucks, and we have even made special parts for motorcycles, ATVs, boats, recreational vehicles and more.
Countless customers have trusted us with their custom vehicles. They know that we will do everything in our power to complete custom fabrication on these vehicles by putting our machining services to the test. You can trust, us, too. We will return your custom vehicle back to you in tip-top shape and show you that there isn't a custom part out there that we can't re-create for you. You will be blown away by our attention to detail and our love for custom vehicles.
The next time you find yourself in need of custom fabricated parts for your custom vehicle, AV Bumper to Bumper would love to hear from you. Regardless of what kind of custom work your vehicle requires, we will spend as much time as we need to get it right. Call us at 661-949-1999 today to schedule an appointment with one of our top-notch mechanics and discover why so many other vehicle owners have turned to us for their custom service needs.