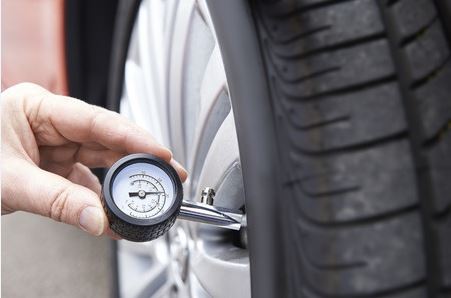 It's that time of year again – the holiday season! It's a time of presents, memories and, of course, long road trips to visit your loved ones. Some family members live farther away than others, and if you are traveling a long distance, preparing your car is essential. The best way to ensure that your car makes the long haul is to give it a thorough check to make sure that everything is set to go.
Heed these helpful tips; they could very well save your holiday season!
Check Under the Hood
It can be easy to forget for the casual driver, but you have to make sure that everything is working well under the hood. Check all fluids to ensure that they are adequately filled. You also want to do a quick battery check to make sure that it is clear of corrosion. If you find corrosion, you can fix the issue quickly by scrubbing some baking soda around the battery terminals. If it has been a while since you have done any maintenance to your car, then you may want to consider bringing it to a mechanic. At AV Bumper to Bumper, we can give your vehicle a full bumper to bumper inspection, delivering you peace of mind during the holiday season.
Check Your Tires
Your tires take a pounding whenever you drive, so you want to make sure that they will last the long haul during your road trip. Use a pressure gauge to verify that your tires are filled to the proper PSI, as the cooler air of fall and winter can cause the air inside to compact and reduce the inflation of your tires. You'll also want to make sure that you have a sufficient amount of tread. A simple way to ensure that you have that tread is to hold a penny upside down in the grooves of the tire. If you can see the top of the Lincoln's head, then you probably need new tires. While you are looking at the tires, inspect your brake pads and check to see if they are worn. Most people seldom check their brakes, so stop for a minute and make it a point to do so.
Keep Your Roadside Assistance Info Handy
If you have a road assistance plan, like those available through AAA and other providers, then keep that information handy in your vehicle. The phone numbers and directions enclosed in that support plan should be your best friend during your trip. The last thing you want is to be stranded in the middle of nowhere without anyone there to assist.
Feel Secure During Your Trip with AV Bumper to Bumper
To get the advice and peace of mind that you need during these fun family road trips, look no further than the experts at AV Bumper to Bumper. We can literally check out your vehicle from front to back with a high level of experience you won't find at many other garages. Need help getting your car ready to head out on the highway for the holidays? Call us today at 661-949-1999 and schedule a service appointment today.